Purchase a Gift Certificate
The displayed gift certificate will be mailed to the recipient.
Please select the session length and enter a gift message on this page.
Then, when redirected to the PayPal page, please indicate the name of the recipient and address where you would like the gift certificate to be mailed.
Please be sure to list the mailing name and address.
If you'd prefer a digital gift certificate to be emailed to you, please complete this paypal transaction, and then email me:
Diana@RemaleyMassage.com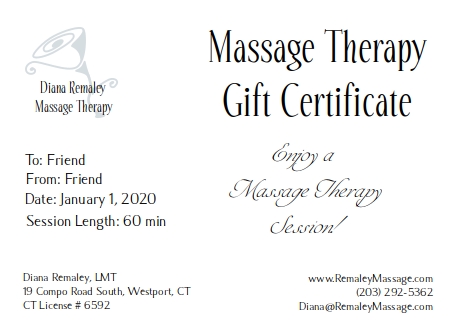 Select your gift certificate: