COVID-19 Safety Protocols
LATEST UPDATE:
As of November 4, 2021, the Town of Westport has lifted its mask mandate for fully vaccinated individuals indoors. Everyone who comes in to my office is fully vaccinated (and most are boosted, including myself), so I'm leaving the choice to wear a mask or not up to you as a client. Your health and comfort are paramount to me.
For the health and safety of every person in my office, as of September 15, 2021, I am requiring that every client who receives a session be fully vaccinated against Covid-19. (At this time, facemasks are still required regardless of vaccination status per the Town of Westport ordinance.) Please be prepared to provide proof of vaccination at your fist session.
Due to the transmissibility of the covid delta variant, out of an abundance of caution, I'm asking that everyone in the office again wear a facemask, vaccinated or not. I understand we're all frustrated and tired of thinking about this virus, but it's extremely important to me to keep everyone in my office safe and healthy. It won't be forever. Thanks for sticking with me!
Starting July 1, 2021, I am no longer requiring facemasks for use in the office for fully vaccinated clients. If you would be so kind, please bring a picture (on your phone) of your vaccination card for verification purposes. Of course, if you still prefer to wear a mask, please feel free to do so. I'll happily wear one too in order to make you feel more comfortable.
I'm Fully Vaccinated!
I received my Moderna vaccine doses on 2/23/21 and 4/2/21, so as of 4/16/21, I'm fully vaccinated!
Obviously, I'm still wearing my mask everywhere, especially in my office, but it's nice to be able to provide you, my clients, with an added layer of protection.
I'm always available for questions for anyone who's nervous about the vaccine or potential side effects. Knowledge always helps, and together, we can get through this pandemic!
Past Covid-19 Procedural Changes
May 1 and May 19, 2021:
Many clients have asked if there are going to be any changes to my procedures as the state relaxes business guidelines this month. The short answer is no:
- Everyone is still required to wear a mask in my office, fully vaccinated or not.
- While I'm not technically required to clean to the same degree I have been, I'll still clean my massage table and often-touched areas around the office. The CDC has said that touch isn't the best method of transmission for Covid, but I like to keep things clean anyway. My linens are also always sterilized and clean.
- I'm still keeping my waiting room closed, just to keep too many people from crossing paths.
- I'm still keeping on an AC pulling in outside air, and opening the window between sessions for ventilation.
- Everyone knows this by now, but it still holds true that if you're sick or if anyone in your house is sick, please cancel your session.
So it's really business as we've gotten used to for the past year.
This pandemic won't last forever, though. So get your vaccines, wear your masks, and let's end this thing together!
As of June 17, 2020, I'M REOPEN! I can't wait to see all of you in my office again. Below are the changes I'm instituting to keep you safe while enjoying your massage therapy session: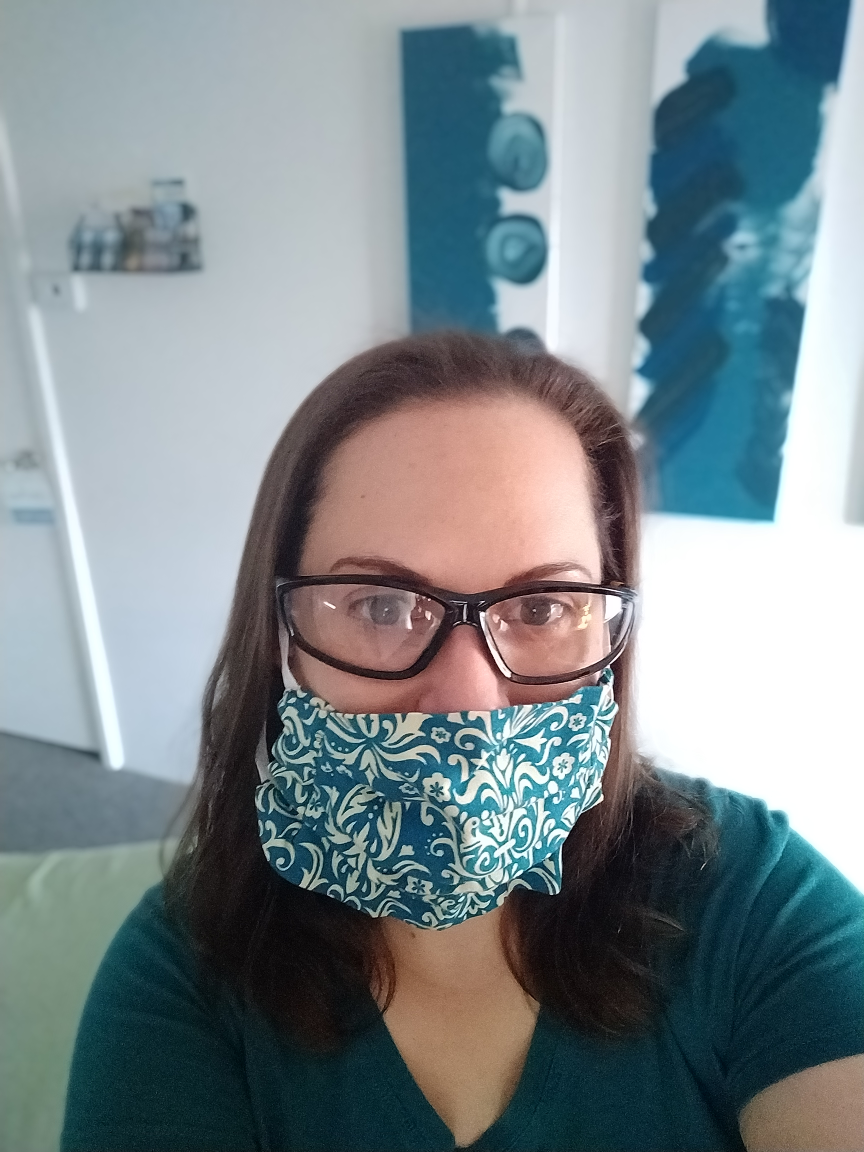 Prior to your session:
1. Please do not schedule an appointment if you or anyone you live with is experiencing virus symptoms (fever, cough, difficulty breathing, unexplained rash, etc.) OR if you have recently taken a Covid 19 test and are awaiting results. If you wake up the morning of your session with any symptoms, PLEASE CALL ME TO CANCEL. It's for everyone's health, and I won't be the least offended.
2. The state is still recommending that anyone in a high risk group, or who lives with someone high risk or immune-compromised, stay home. If this describes you, you may wish to postpone scheduling a session at this time.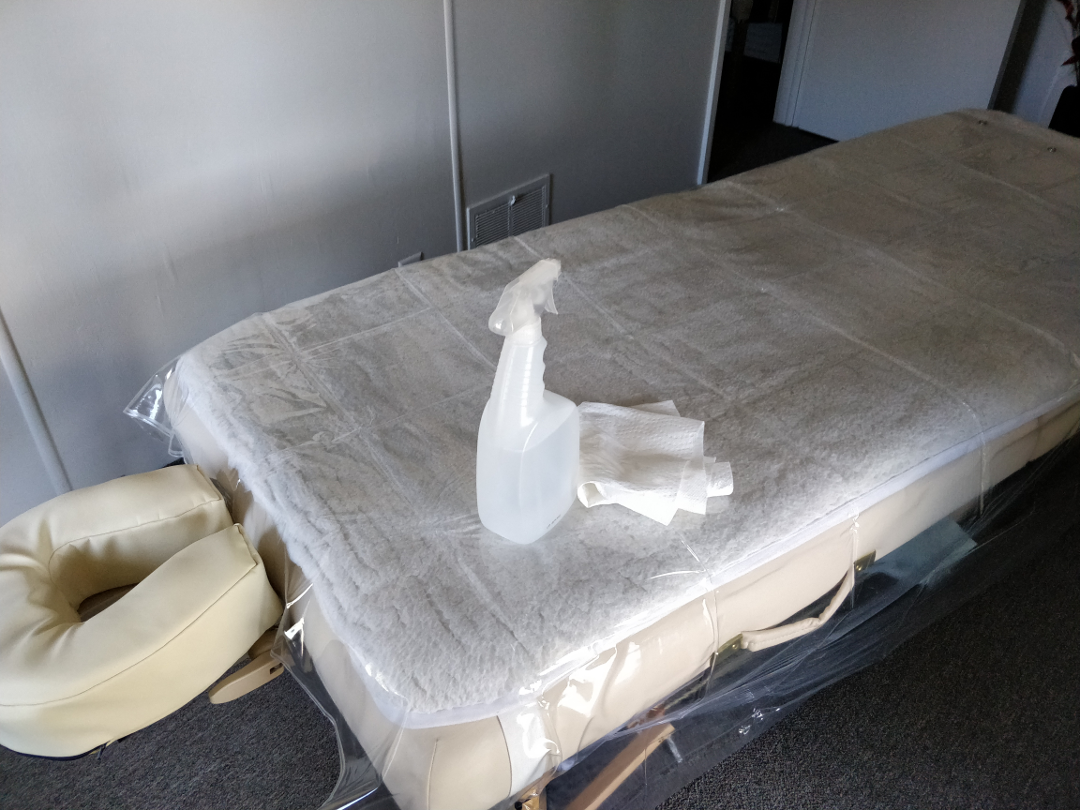 3. I'm disinfecting all hard surfaces and the massage table with an EPA-approved, environmentally friendly, antiviral, antifungal, antibacterial cleanser between each client. Will you be able to eat off any surface in my office now? Yes, I think so. But I don't recommend it with soup.
4.The same cleanser is rated for fogging;, that is, cleaning particulate in the air. I give it a few sprays around the office every hour or so. I'm also using an air purifier and window AC to keep fresh air circulating.
5. My linens have always been, and continue to be, sterilized between every client. There's never been danger of contracting anything from my linens, and there still won't be.
Upon your arrival:
1. Please only use my private entrance off the side parking lot. I'm keeping my waiting room off the main building entrance closed and locked at this time. When I'm ready for you to come in to the office, I'll open my door. You can feel free to wait in your car or on my outdoor bench if you like. If my door is open, come on in.
2. I'll be wearing a face mask and goggles, and have to direct you to wear a mask as well. If you forget yours, I do have plenty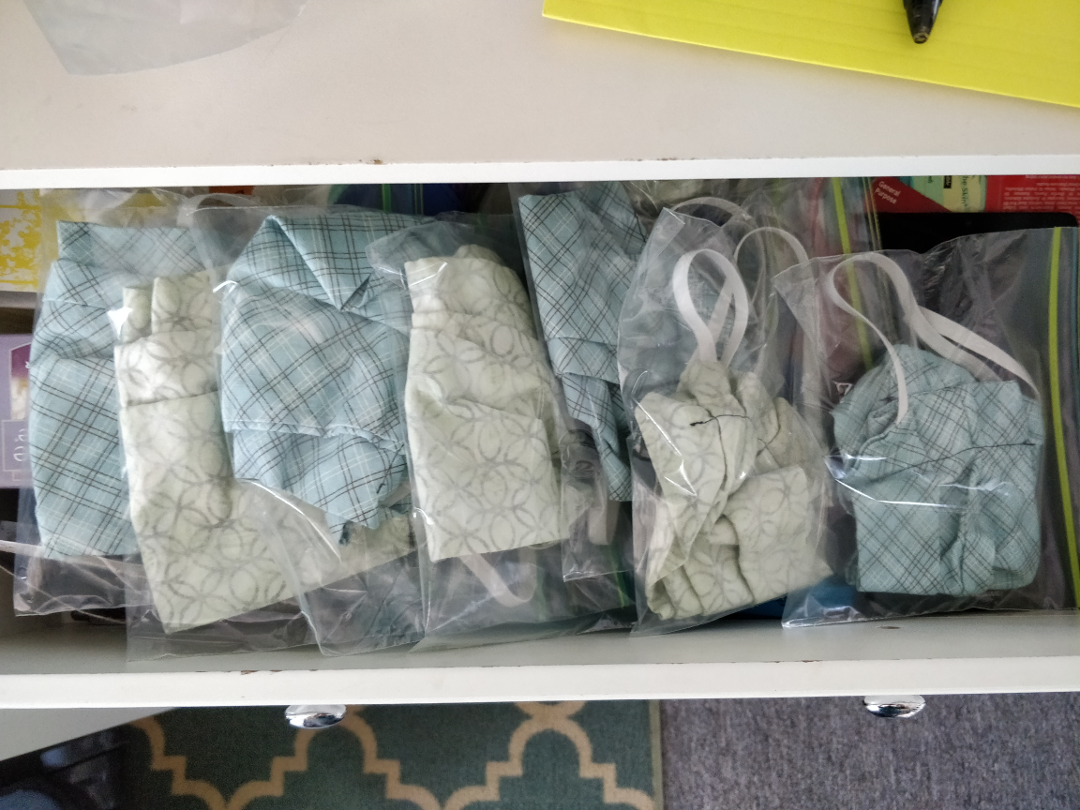 of sanitized masks in the office, so no need to stress!
3. I'm asking every client to wash their hands prior to their session. I also have hand sanitizer available for you near the front door. (Washing with soap is just preferable.)
4. I'll ask you to sign a statement, like an extra intake, with specific questions about the virus. That document will help me make sure that you're not at extra risk.
During your session:
1. I'll provide you the best possible experience I can! I'm still laser focused on making every client feel better. That's always going to be paramount to me.
2. I'm prohibited from working on the face and jaw at this time, in order for you to keep your face mask on.
After your session:
1. Relax!
2. Please make use of the hand sanitizer as you leave the office.
3. Book another session!