When the weather turns cooler, I crave warm spicy foods and, weirdly, harder exercise! I think feeling cooped up inside makes me try a little harder and lift a little heavier. It could also be a subconscious need to try to counteract all the hot chocolate and winter treats. For this issue, enjoy my favorite upper body strengthening routine, and a slightly indulgent spicy recipe. Here's hoping we'll keep exercising and getting massages until Spring!
My Upper Body Strengthening Routine
A notable omission from this routine is rowing - come back for Spring's newsletter, when I'll explore a number of different rowing exercises. Until then, these are my favorite moves for making sure my upper body feels powerful. Try them without weight first, then slowly increase resistance as you feel comfortable. Remember, the moves should be challenging, but never painful.
Reverse Fly: This move works the backs of the shoulderblades and arms simultaneously. It's fantastic to keep your posture correct.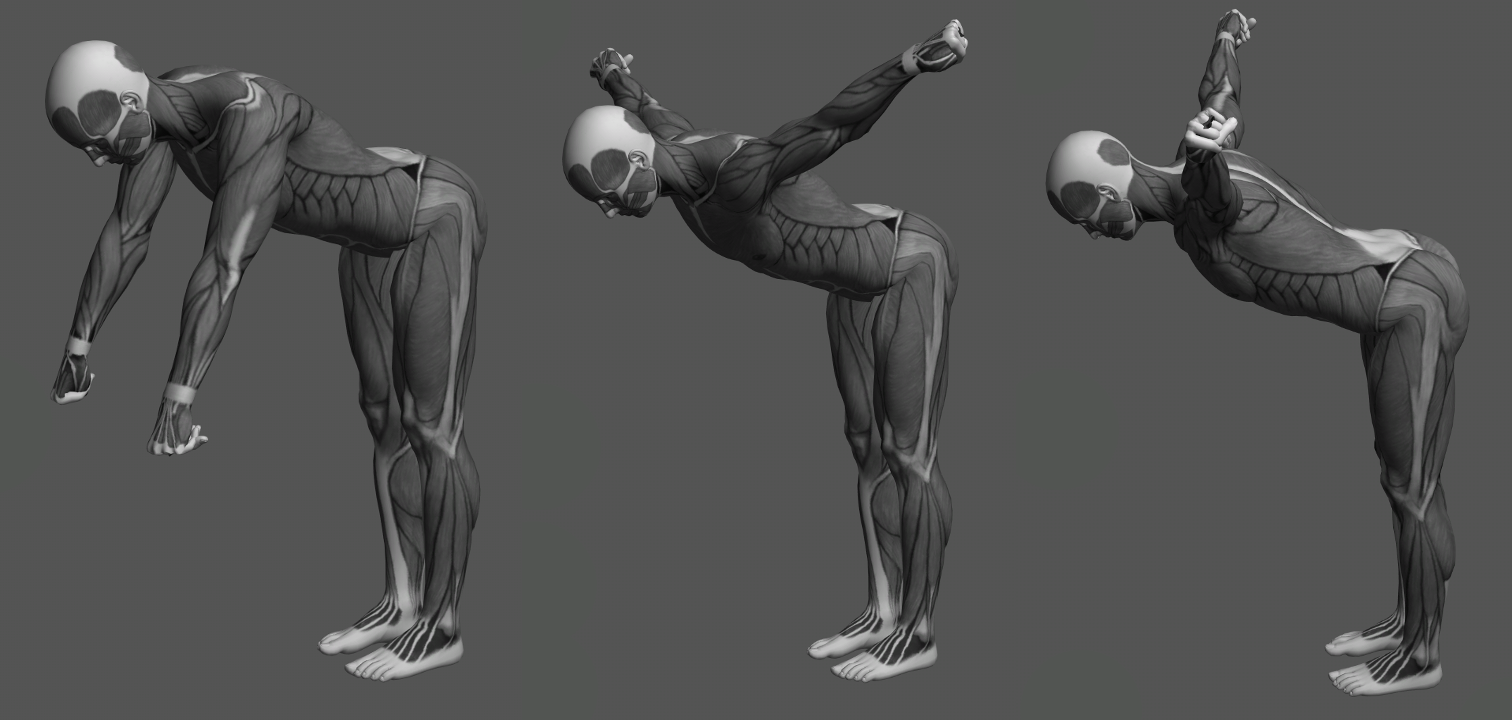 Hold in your abs and bend over at the hip. You should feel no pulling in the lower back at all. Bend your knees slightly. Begin with your hands together beneath you, then move your elbows up to the ceiling, making a slight "wings up" motion. Try to keep your elbows bent at about the same 30 degree angle the entire time, and don't use momentum - the movement should be slow and deliberate. Do two or three sets of about 10 reps.
Halo: This is traditionally done with a kettlebell, but you could hold a hand weight, or even just a water bottle in the same way. It will work your biceps, triceps, upper and lower shoulders. Again, take your time and move slowly. This motion should never be out of control.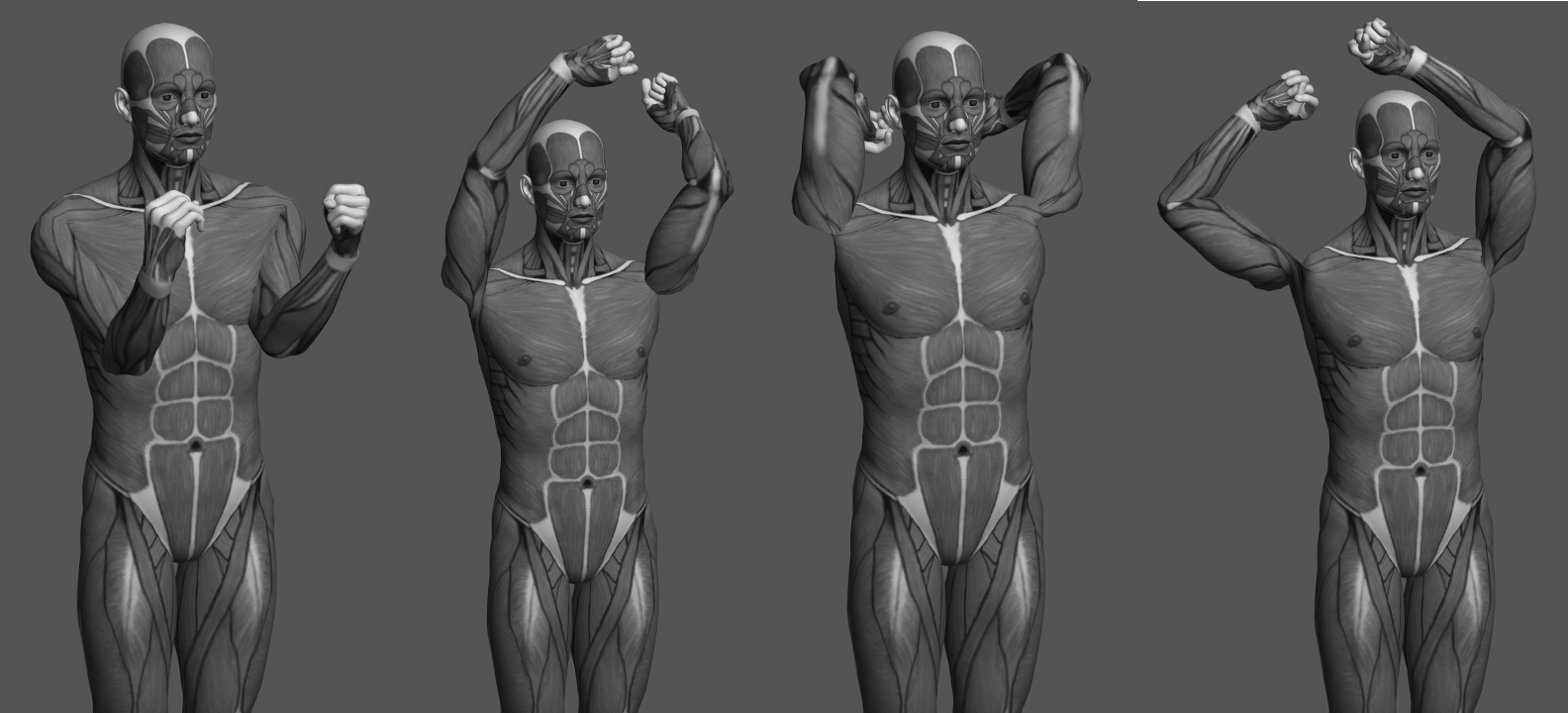 Begin holding the weight in front of yourself at the level of your collarbone. Keep the angle in your elbows and begin to rotate the weight around your head, at about the level of your ears. Continue moving all the way around your head (drawing the imaginary "halo") until you return to the starting position. Reverse, starting the movement in the opposite direction. Keep your elbows tucked at your ears and maintain your elbow angle the whole time. Do 15 reps in both directions.
Arnold Press: This exercise was created by "the" Arnold - Schwarzenegger. It works all three sides of your deltoids (anterior, lateral and posterior). I combine it with a bicep curl for extra toning.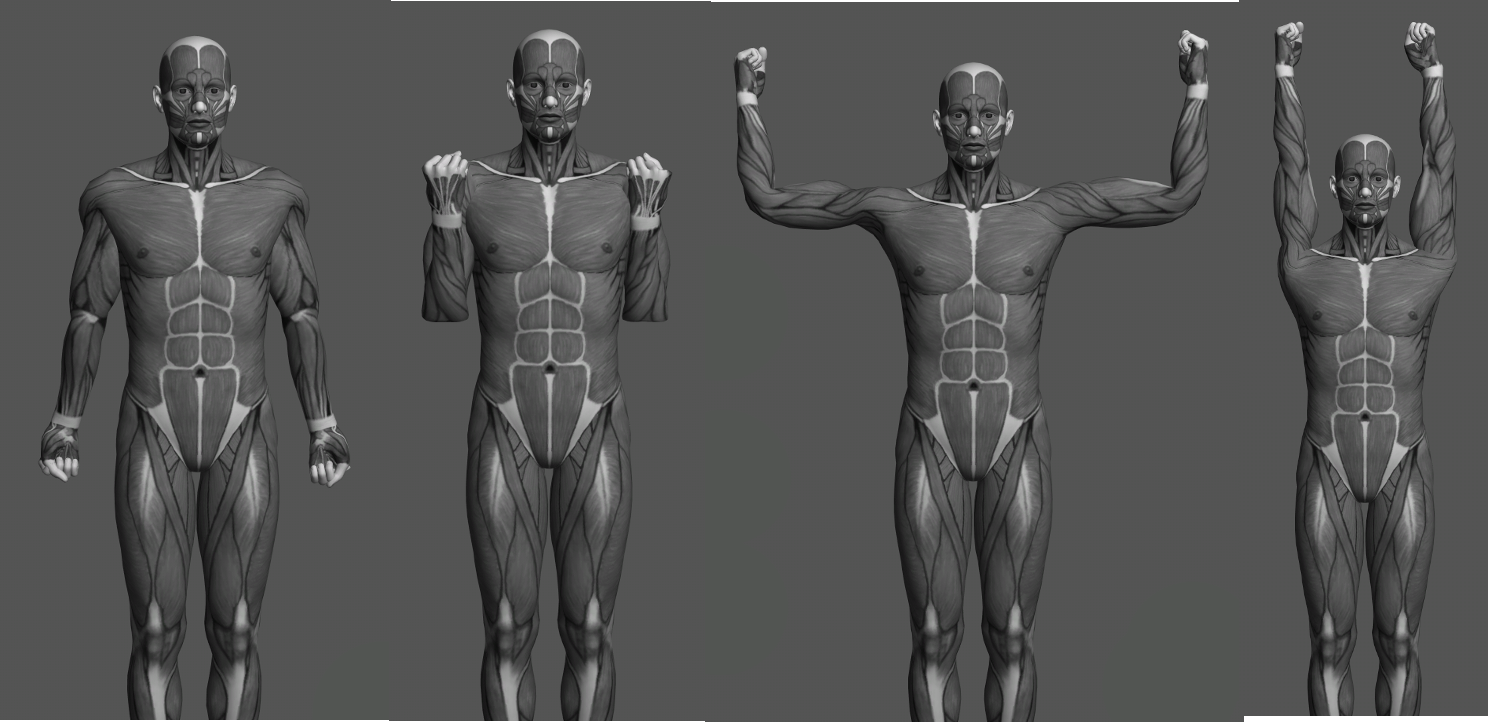 Begin with your arms straight at your sides. Bend your elbows, curling your arms up to your shoulders. Rotate your wrists out, palms facing away from you and move your arms up so your upper arm is raised and parallel with your shoulders. Straighten your arms and move the weights straight up over your head. Reverse the movements back down to the starting position. You can do this movement slightly more quickly than the others, but be sure to be in control of the motions the entire time - you should never be using momentum when you're lifting weights.
Healthy Recipe: Roasted Butternut Squash Curry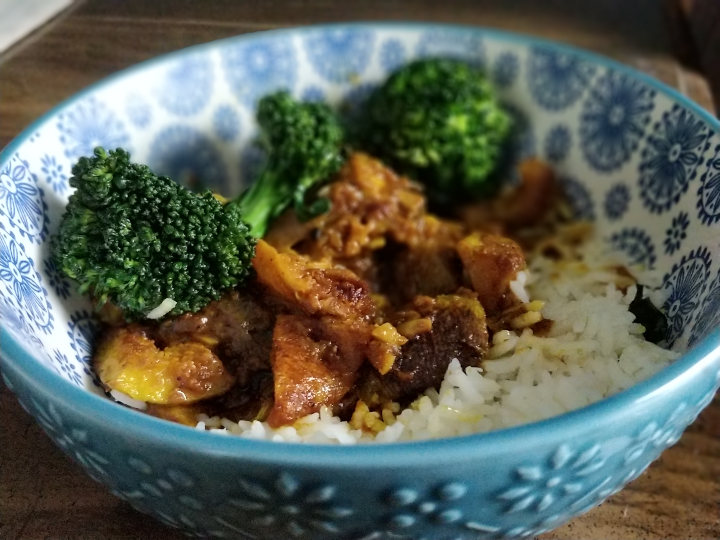 I think I wait the entire year for ripe butternut squash. I've got a couple lovely little ones from my garden that I nurtured since July and now, in the most vegetarian macabre way, I want to eat them. I won't judge you for buying pre-chopped or even frozen butternut squash, though. Roasting the squash is really the critical step - it turns if from mildly interesting to sweet and irresistible. I include the broccolini on top of this curry, rather than adding it in, to keep it super crisp and show a pop of green. Without that broccolini topping, this curry can be frozen and makes for a perfect wintertime cold and flu meal.
Serves 4
Ingredients

1 large butternut squash
2 Tablespoons olive oil, divided
Salt and Pepper, to taste
1 bunch broccolini (or baby broccoli)
2 Tablespoons Ghee (or canola oil, if you prefer)
1 small red onion
4 cloves garlic, minced
1 Tablespoon fresh ginger, minced
1 Tablespoon turmeric (fresh and minced, if possible)
1 small chile, minced, to taste
2 Tablespoons tomato paste
1 Tablespoon curry powder
1/4 teaspoon mustard seeds
1/2 teaspoon ground coriander
1/4 teaspoon ground cumin
1/4 teaspoon cardamom seeds
1 13.5-oz can light coconut milk
3 scallions, minced, for garnish
Lime juice, to taste
Cooked white or brown long grain rice, for serving
Directions:
Cook the Squash: Preheat an oven to 450F. Peel and cut the squash in to about 2" cubes. Place squash on to a baking tray and drizzle with a little olive oil to coat it evenly. Salt and pepper to taste. Place in the hot oven to roast for about 45 minutes, or until lightly charred and completely tender. (Continue with the recipe while it's roasting.)
Make the Broccoli Topping: Heat a large sauce pan on high. Cut the broccolini in to 1" pieces. Add about 1 teaspoon of olive oil in to the pan and toss in the broccolini. Salt lightly and stir fry quickly for only one minute, or until bright green and barely cooked. Remove from the pan and set aside, keeping warm.
Make the Curry Sauce: Return the large sauce pan to medium heat and add the ghee. Add the onion and a pinch of salt and cook for about 10 minutes. The onion should be slightly browned and completely softened. Add the garlic, ginger, turmeric, chile, tomato paste, curry powder, mustard seeds, coriander and cumin. Toss to coat completely with the ghee and let toast until fragrant, about 5 minutes. Add the coconut milk and stir to combine completely. Reduce the heat to a very low simmer and continue to simmer until the squash is completely cooked and the sauce is very reduced and quite thick, about 10 minutes.
Assemble the Curry: Once the squash is browned and cooked, add to the sauce and allow to simmer for a minute. Serve over cooked rice and top with the reserved broccolini. Garnish with scallion and lime juice, if desired. Enjoy!
Too busy for a session during the week? Follow me on Twitter and I'll tweet which Saturdays I'm accepting office appointments. Can't deal with social media? My twitter feed is live on the bottom of the front page of my website; you can always see my latest updates there!


January Monthly Special - Double Referral Rewards!

Normally, when you refer a new client to me and they book a session, they get $10 off their initial session and you get $10 off your next session as well. In January, any time you refer a client and they book a session, they'll still receive $10 off, but you'll receive a $20 discount! Everyone wins!

I'm so grateful for all of my wonderful clients - You're the reason I've stayed in business this long, and it's for you that I hope to keep practicing for a long time! If you have about 60 seconds to spare, would you please consider leaving my business a review? Thank you so much for your kind words!
Steps to create a Google or Yelp Review:
1. Open Google Maps or Yelp and make sure you're signed in.
2. Search for "Diana Remaley Massage Therapy Westport CT" and view my business listing.
3. Click "Write a review."
4. In the window that appears, click the stars to score my business!